Φυγείν Αδύνατον
Αυτοπροβολή

Ο τίτλος ''Φυγείν Αδύνατον'' είναι εμπνευσμένος από το αρχαίο ελληνικό απόφθεγμα "Πεπρωμένο Φυγείν Αδύνατον'' που δηλώνει πως είναι αδύνατο να αποφύγεις τη μοίρα.
Μια ιδέα που χαρακτηρίζει για μια ακόμη φορά την εμμονή μας στη λεπτομέρεια. Μια σταγόνα κρασιού που κάποιοι ίσως να σκούπιζαν, μας ενέπνευσε να δημιουργήσουμε το κρασί ''Φυγείν Αδύνατον''.
Μόλις σερβίρετε το κρασί μια σταγόνα θα κυλήσει. Όταν σταματήσει, κοιτάξτε ποια από τις τρεις γραμμές που βρίσκεται στο λαιμό του μπουκαλιού είναι πιο κοντά της. Για να μάθετε τι κρύβει το πεπρωμένο σας, δείτε στο πίσω μέρος της φιάλης την πρόβλεψη που αντιστοιχεί στην γραμμή σας και...πιείτε στην υγειά της! 
The title "Fygein adynaton" comes from the ancient Greek maxim "Pepromenon phygein adynaton", meaning that fate cannot be avoided.  
A drop of wine, that most people would just wipe off the neck of the bottle, inspired us to create this design - which proves our predilection for detail. 
Having served the wine, you will notice that a drop flows down the neck of the bottle, towards the point where three parallel lines are drawn, the one under the other. The line near which the drop will stop, is the one that foretells your future. 
To discover what the future holds for you, read at the back of the bottle the prediction corresponding to that particular line and drink to its coming true!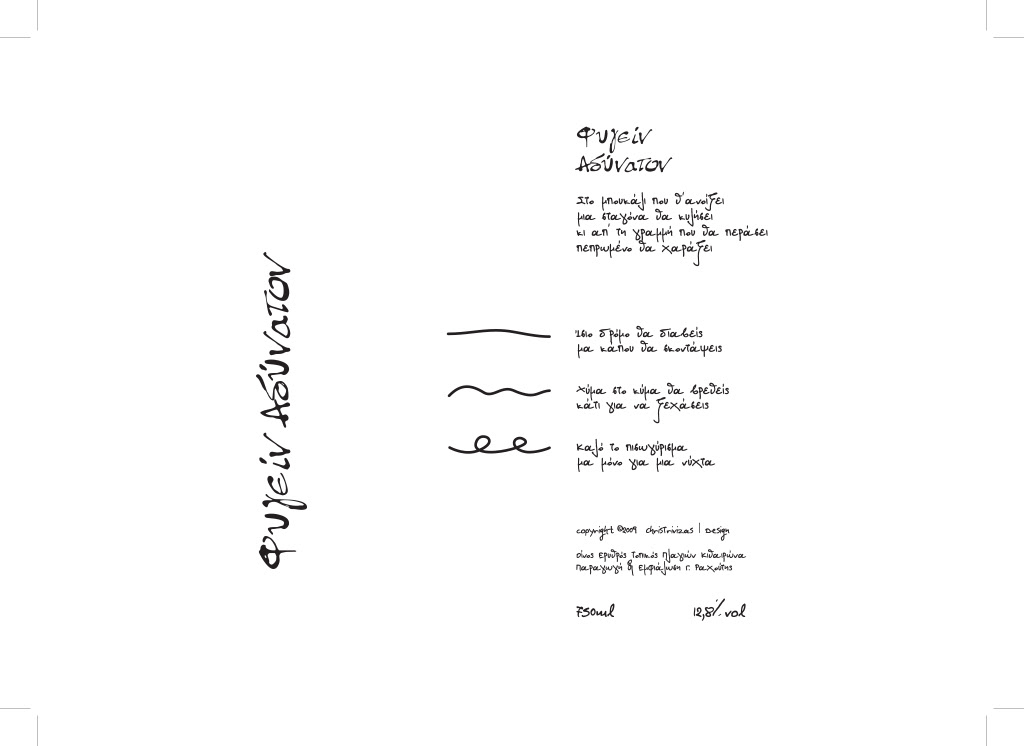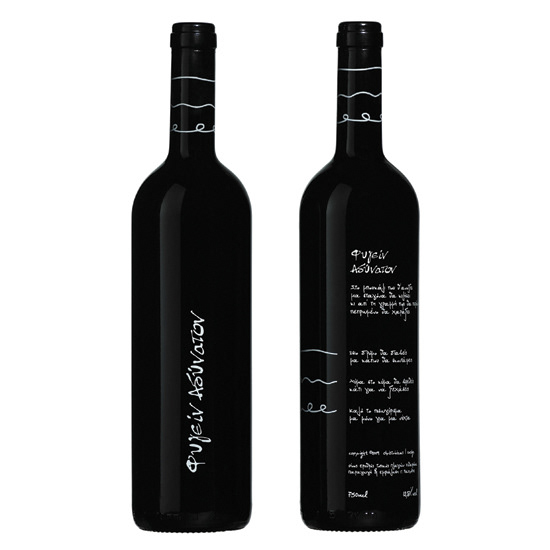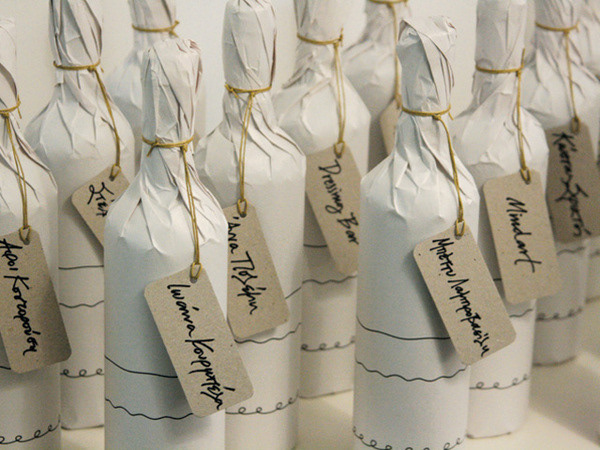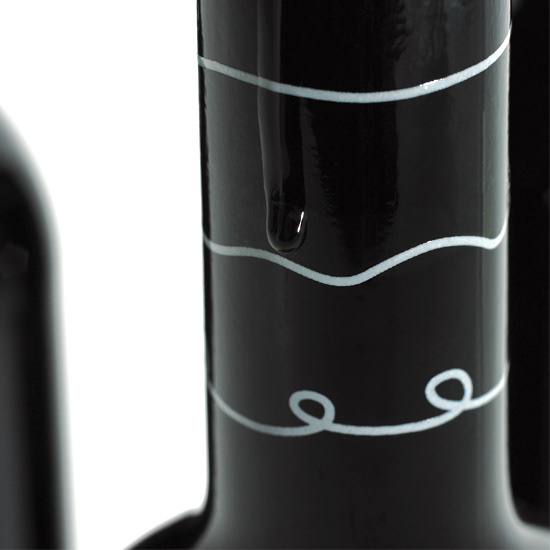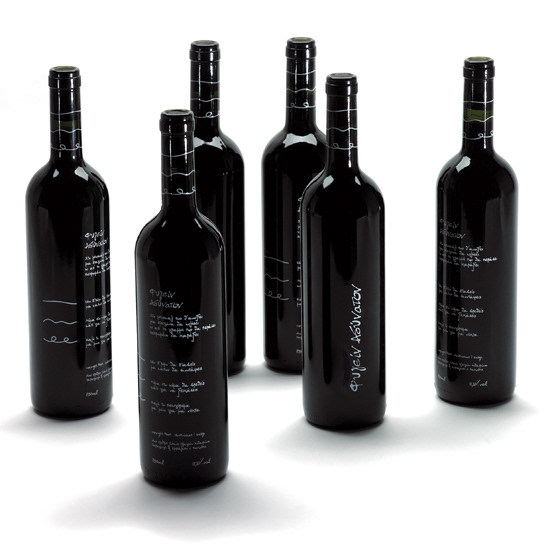 CREDITS






COMPANY


Chris Trivizas



COUNTRY


Greece



CREATIVE DIRECTOR


Chris Trivizas



TEXT EDITOR


Della Zagouroglou
FONT


Cannibal



PHOTOGRAPHY


Michalis Kloukinas


Published: 13 December 2009